There is only one explanation for my absence: work. And I bet You were all waiting to read that I was involved in some exciting time-consuming and world saving activity. But I am back and here is time for all the
woohoo
s and
boo
s.
I am back in the comfortable edition - baggy pants, oversized knit, Vans sneakers and my immortal biker jacket. Nothing new there, because when you have a day off, you simply want to die in your bed. Or just hang around in the comfortable clothes. Oh, wait... there are actually two new things, which I won in
Jayne Min
's Instagram contest and
free is good
, right? Especially when it is a beautiful, minimalistic jewelry. All heil the talented queen (and Jennifer Fisher Jewelry!).
And a few words about pants: I was a psycho fan of
super ultra
skinny jeans, but I'm giving a try something contrary to tight pants - the widest pants ever. Feeling comfortable, but staying kinda out of my comfort zone. Looking like a 90's gangsta, what you can observe in one of the pictures. Peace.
PS. Blogger messed up with the pictures' quality and I've tried everything to change that, but nothing worked, blah. S o r r y.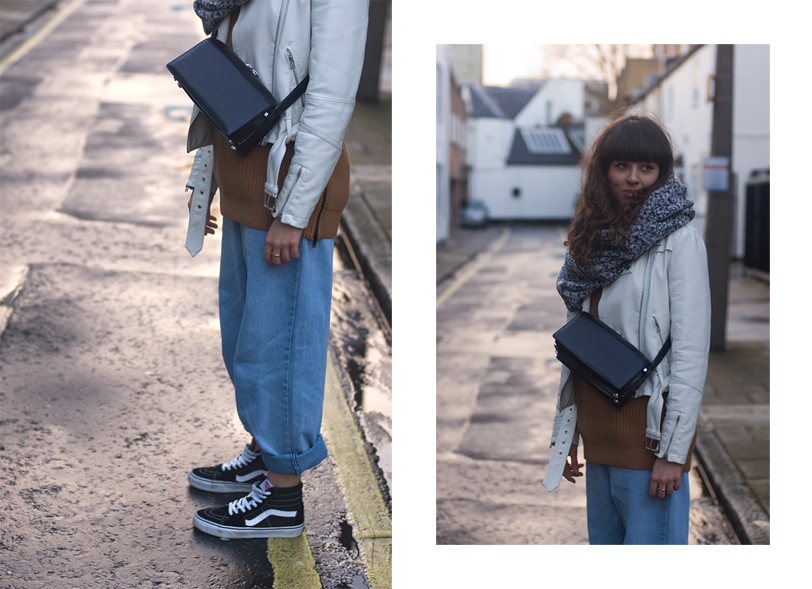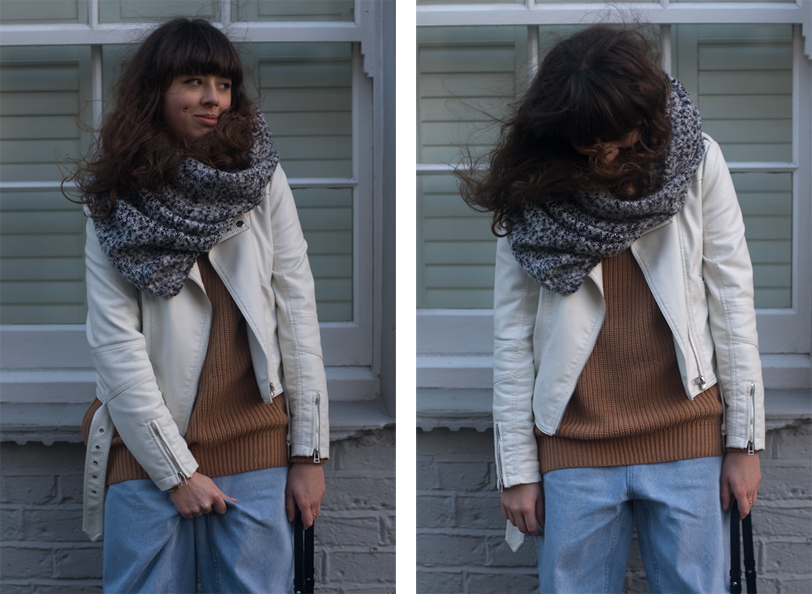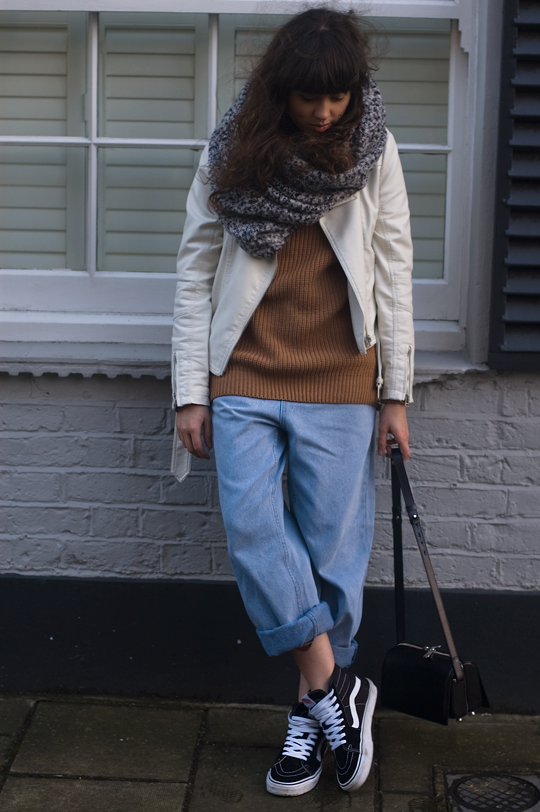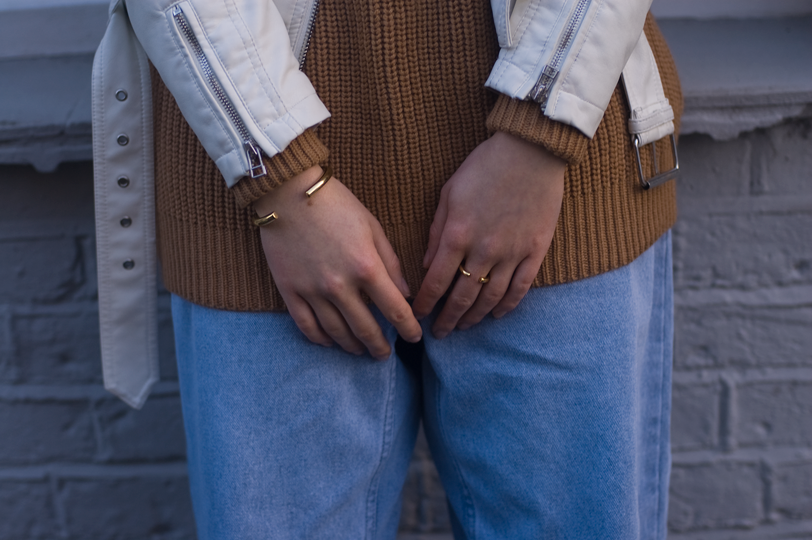 White biker jacket - Cubus, jumper - COS, jeans too wide to handle - Cheap Monday, sneakers - Vans, bag - & Other Stories, jewelry - Jennifer Fisher x Stop It Right Now