kolejny najzwyklejszy na świecie zestaw. moim codziennym środkiem transportu jest obecnie rower, więc obcasy i inne wymyślne rzeczy odpadają (pozdrawiam dziewczęta jeżdżące w szpilkach. połamania nóg!).
stąd koszulka, szorty + vansy. nic nowego.
another "everyday" set. i travel on my bike through the city, so i don't wear high heels or anything too fancy (hi five to the girls, who ride bikes with their high heels on).
tee, floral shorts + vans sneakers. nothing new.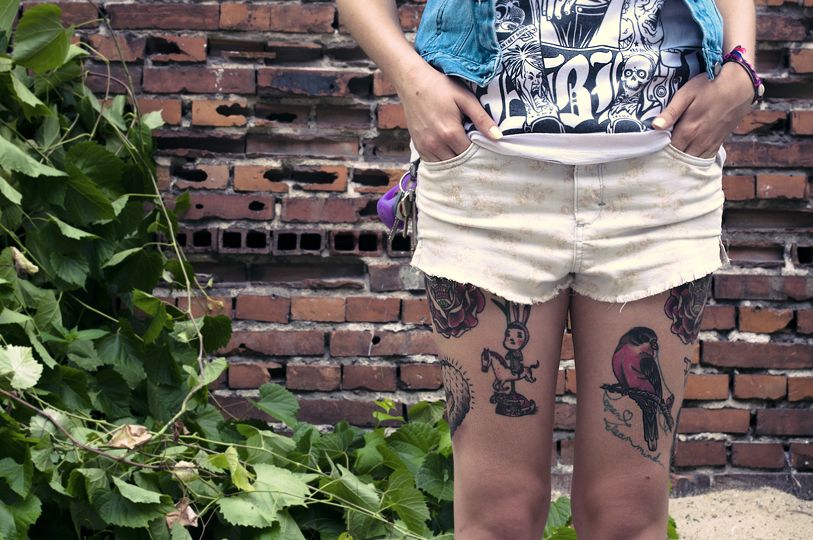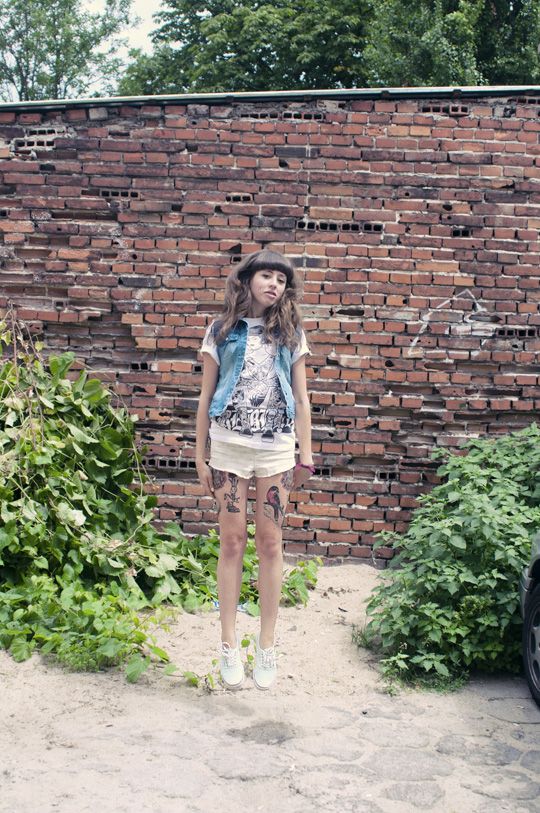 and stupid picture at the end.
pictures by
ania
, edited by me.
[tee - rebel8, floral shorts - topshop (old), cross vest - second hand + diy, sneakers - vans]