na wstępie przepraszam za: a) tak długą nieobecność. jak wiadomo osoba, która decyduje się na wykształcenie wyższe, 2 razy w roku musi w bólach i męczarniach zaliczyć wszystkie egzaminy. z tego właśnie błahego powodu nie było mnie tak długo. obiecuję poprawę (choć nie na długo, ale o tym przy innej okazji). b) jakość zdjęć - zapomniałam baterii do aparatu. o czym przekonałam się dopiero na miejscu, więc musieliśmy użyć iphone'a.
pogoda ostatnio nie rozpieszcza. deszcz-słońce-deszcz-słońce i tak w kółko. najlepszym wyjściem jest ubieranie się na cebulkę. co robię z wielką chęcią.
poszukiwania idealnej kurtki moro trwały dłuuuuugo. w końcu dorwałam ją w internecie za 12zł. później zobaczyłam identyczną na UO za £48. pozostawię to bez komentarza haha ostatnio praktycznie się z nią nie rozstaję. pierwsze skojarzenie z kurtką moro? kawałek destiny's child - soldier. uwielbiam odgrzewanie starych hitów.
na jednej nodze możecie też dopatrzeć się nowej, jeszcze świeżej kolorowanki - wszystko spuchnięte, boli i jestem kaleką.
na koniec ciekawostka. biegając między egzaminami w koszulce i jeans'ach, ze zmęczeniem na twarzy, zostałam dorwana wraz z moim chłopakiem przez warsaw spotted. efekt
tu.
first of all: i'm sorry for my damn long absence, but i had a loooot of exams etcetc. and sorry for the poor quality of pictures, but i had to use my iphone today.
weather is really weird lately, so i'm putting on layers, which i truly love to wear.
it was hard to find the perfect camo jacket, but i did it and here it is (£2 only!). i almost don't wear any other outerwear. funny fact - few days later i found the same jacket at UO for £48. no comment.
first thought which comes to my mind when i see camo jacket? soldier by destiny's child. i love refreshing old hits.
and i've got some fresh ink on my leg - i'm dying of pain and my leg is 100 times bigger. but no pain no gain, right?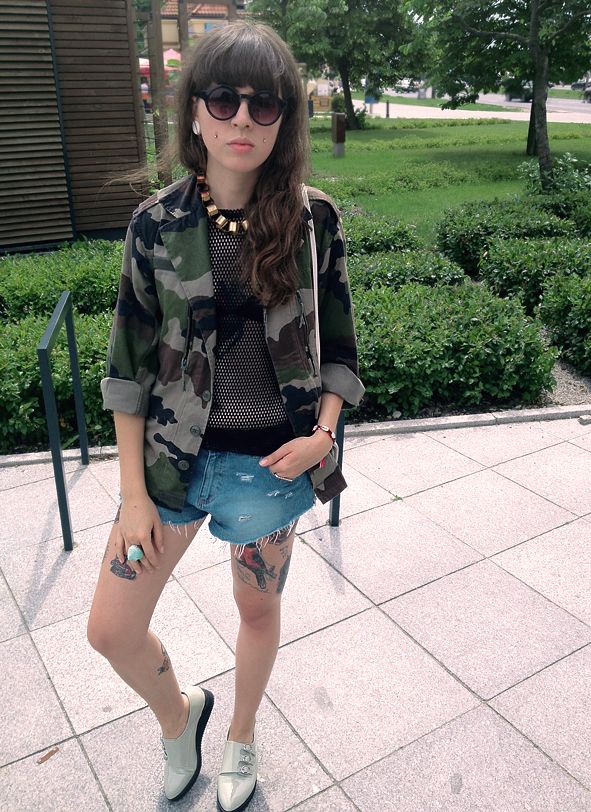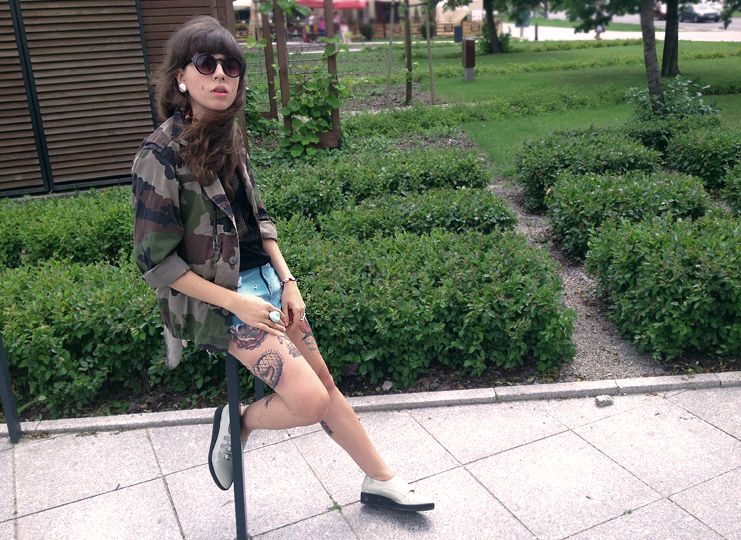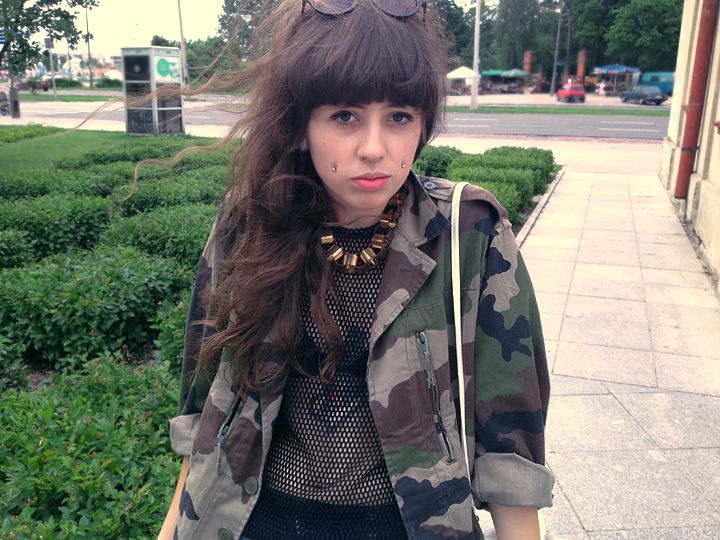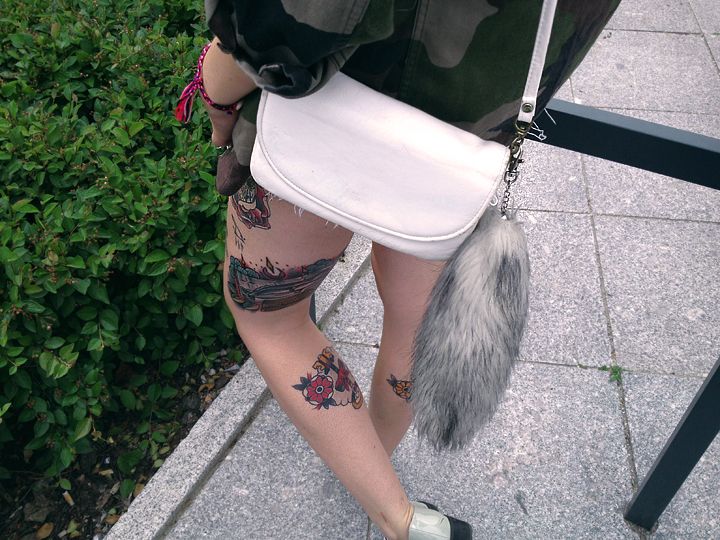 shorts - second hand + diy
perfumes: alexander mqcueen - my queen | music: zola jesus