w końcu prawdziwa wiosna. można śmigać na rowerze (miłości moja) zamiast w środkach komunikacji, które odstraszją z różnych względów. poza tym rower daje niesamowite poczucie "wolności". tak, wiem to brzmi patetycznie. ale tak jest.
najwygodniejszy zestaw na rower, który zakładam prawie zawsze. bluza + szorty + vansy. mam ochotę tylko pozbyć się już tych rajstop. proszę o lato.
wiatr wczoraj nie rozpieszczał - stąd na wielu zdjęciach kamuflaż z włosów.
real spring. finally i can ride my bike (my beloved) instead of using public transport, which are the worst idea in many cases.
most comfortable set to ride a bike. crewneck + shorts + vans shoes. i wish i could take tights off. summer please.
wind was blowing like hell yesterday - that's why my hair looks like this.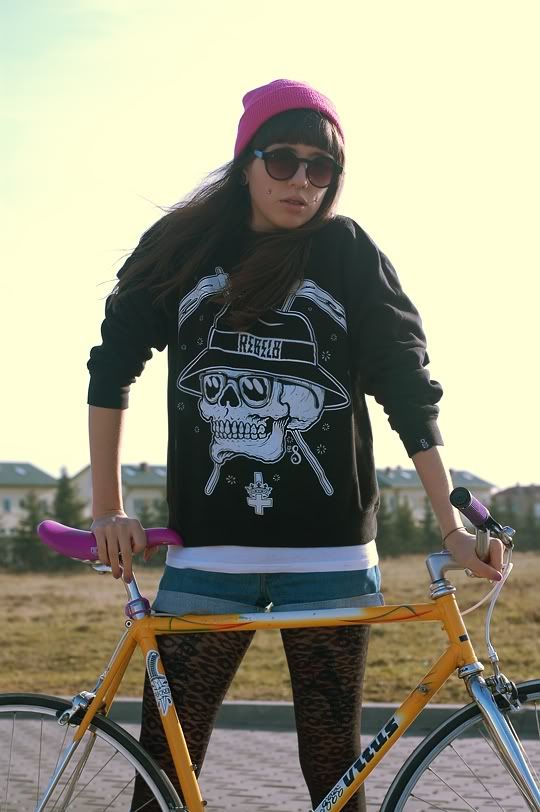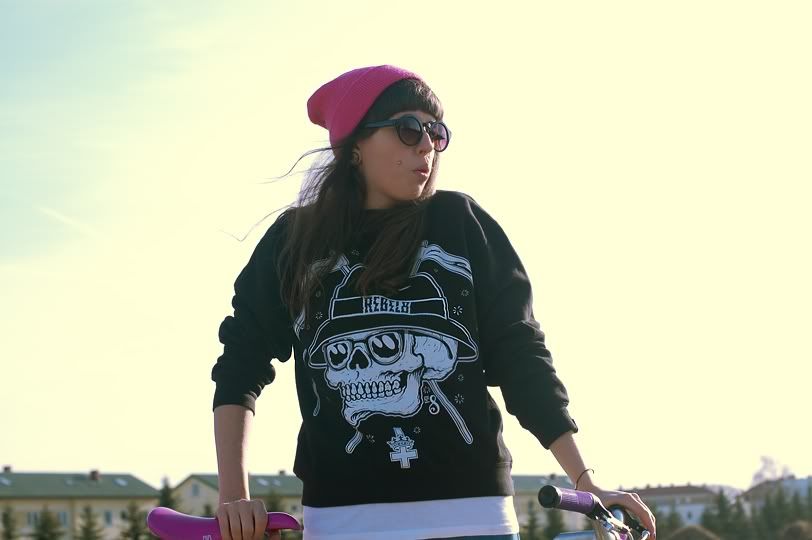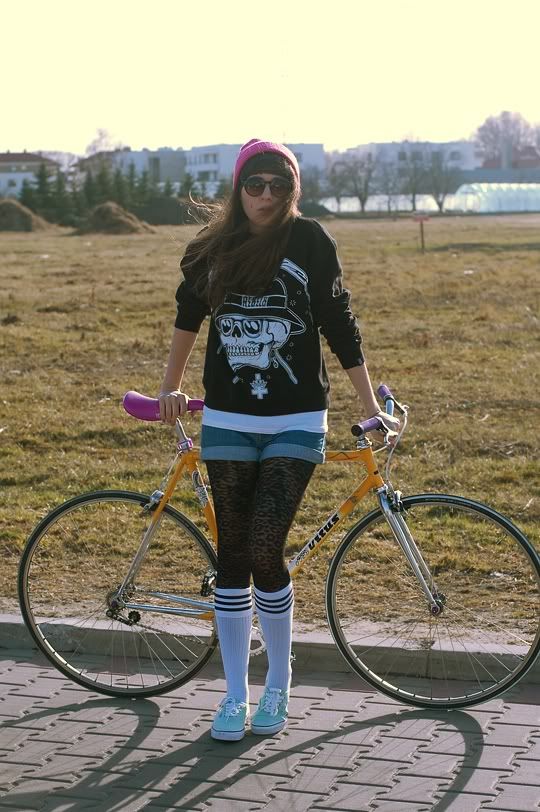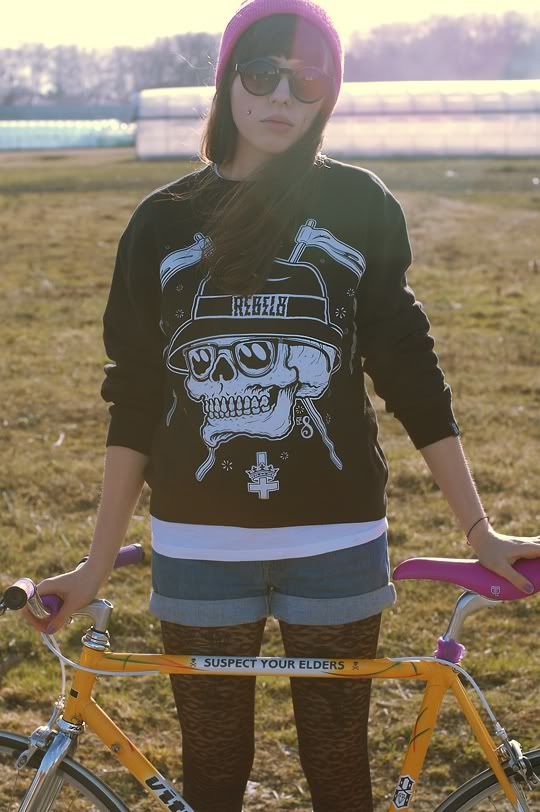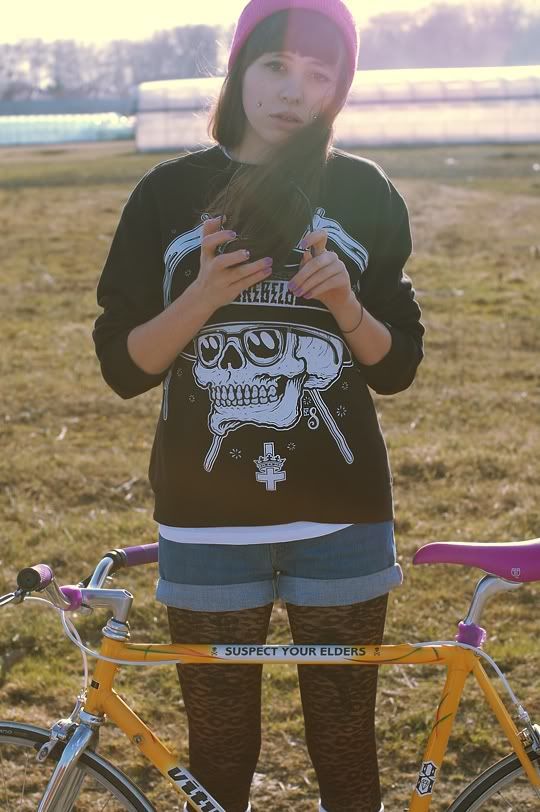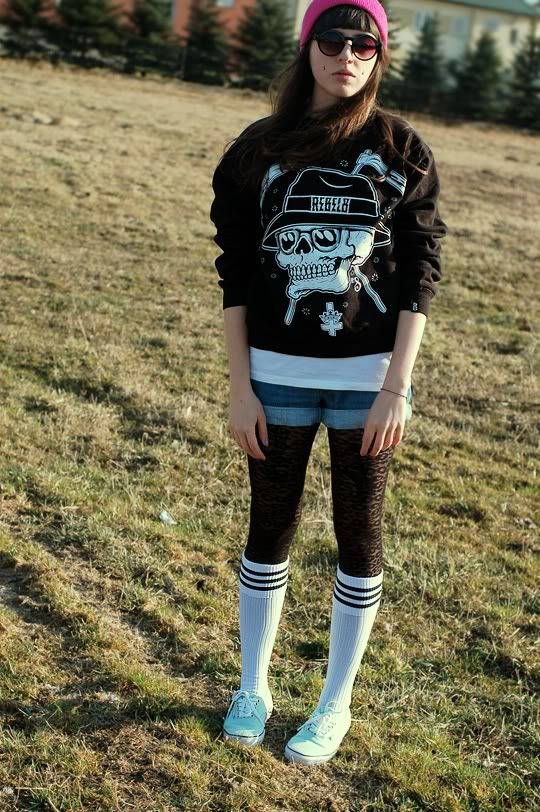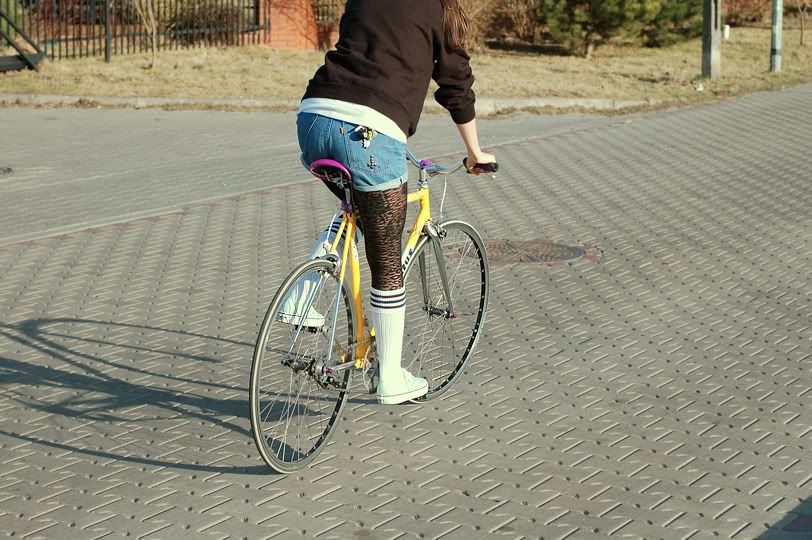 pics by robert.
crewneck - rebel8
shorts - vintage levi's
sneakers - vans authentic