po wczorajszym zasypaniu śniegiem w końcu wiosna w pełni. lekkie kurtki, lekkie buty. czekam tylko na możliwość chodzenia z gołymi nogami. dzisiaj miałam na sobie jedną z moich ulubionych bejsbolówek autorstwa HELLZ BELLZ. dziewczyny robią świetne ciuchy z pazurem. + szorty, które były inspirowane zeszłoroczną kolekcją topshop'u. wiadomo - po co płacić duże pieniądze za coś, co można zrobić małym kosztem?
wiem, że zdjęcia są trochę prześwietlone, ale mają swój klimat. peace.
after yesterday's snowing we've got spring. light jackets, light shoes. i'm waiting for possibility to go out with my legs naked. today i was wearing one of my fav varsity jackets made by HELLZ BELLZ. girls make great clothes with attitude. + shorts, which was inspired by last year topshop's collection. why would i pay big money for something, which is so easy to make with small amount of money?
pictures are a little overexposed, but there's something about them. peace.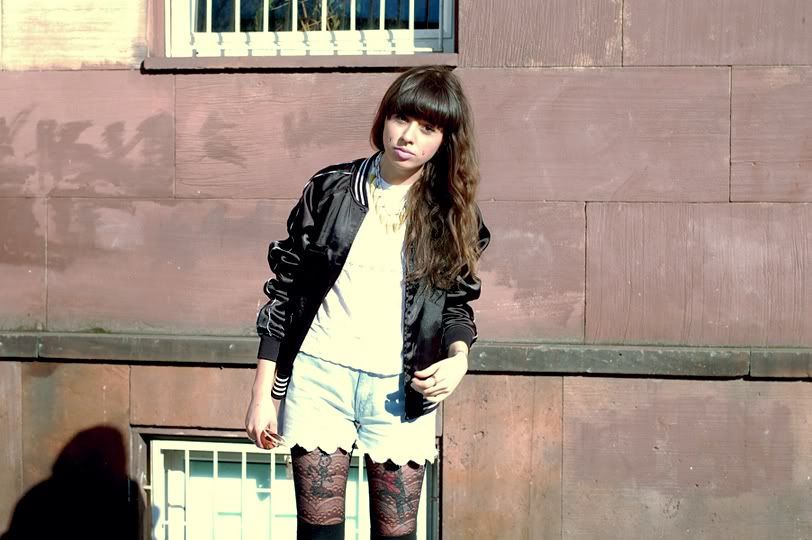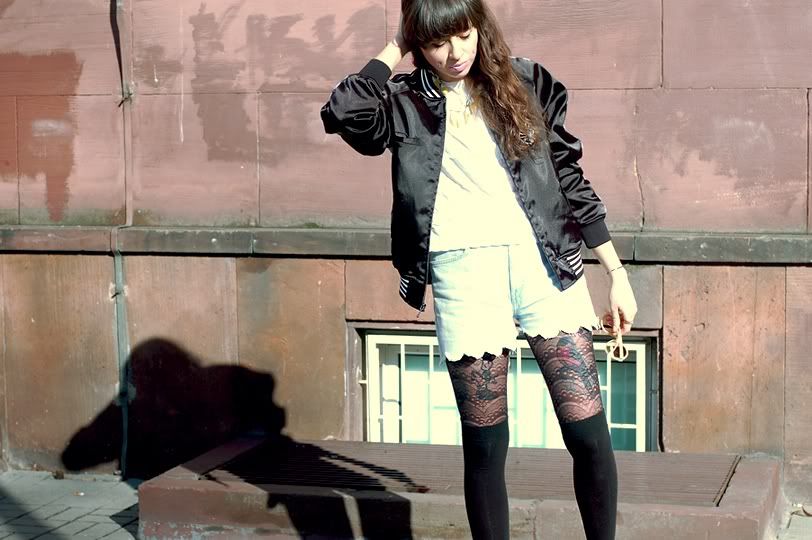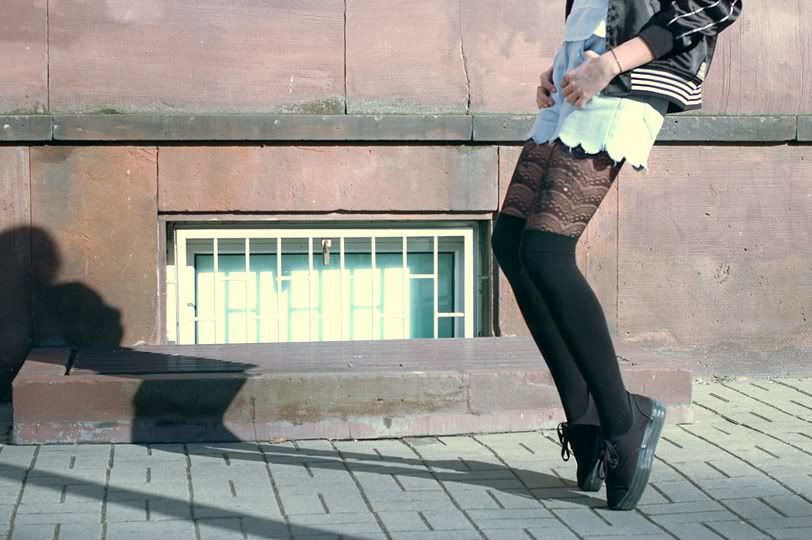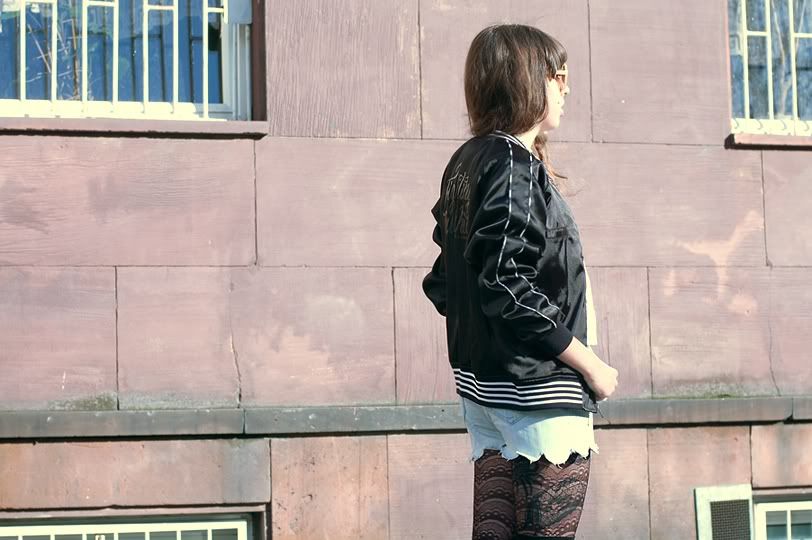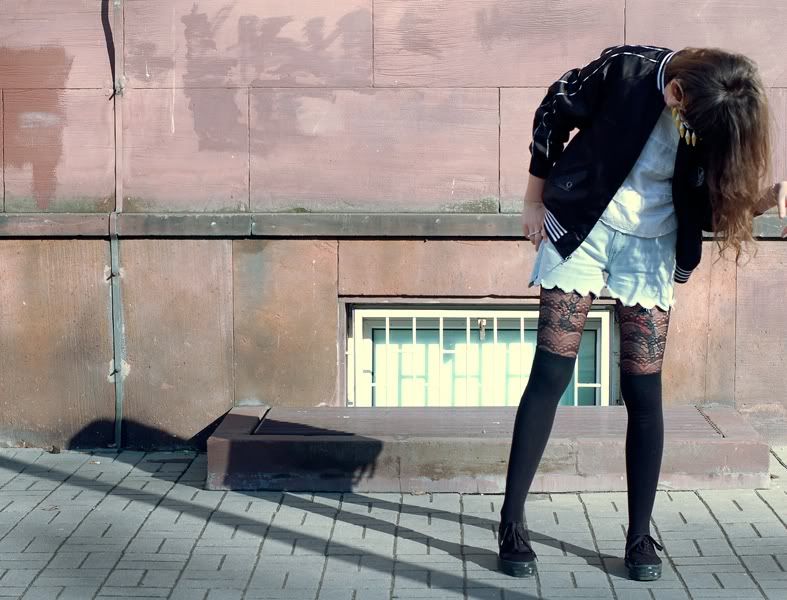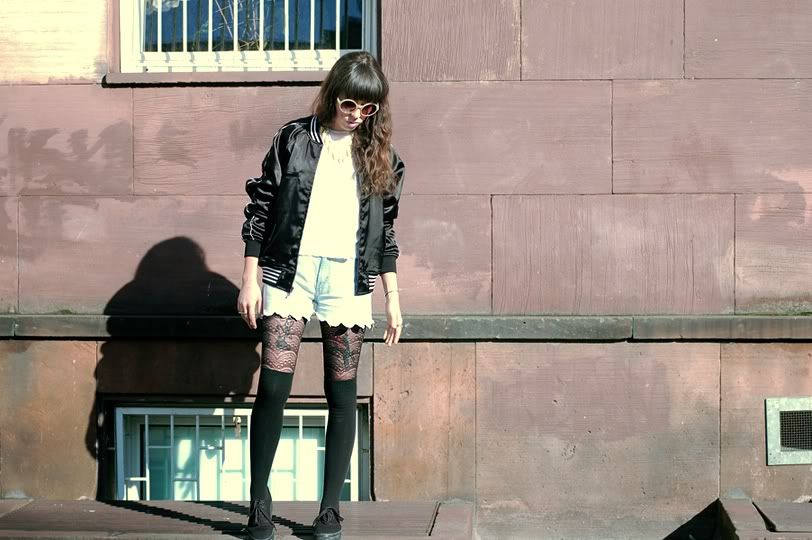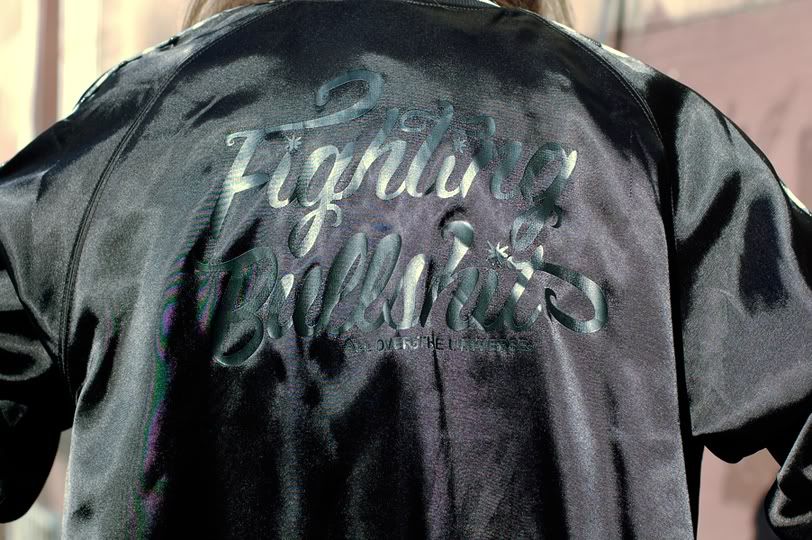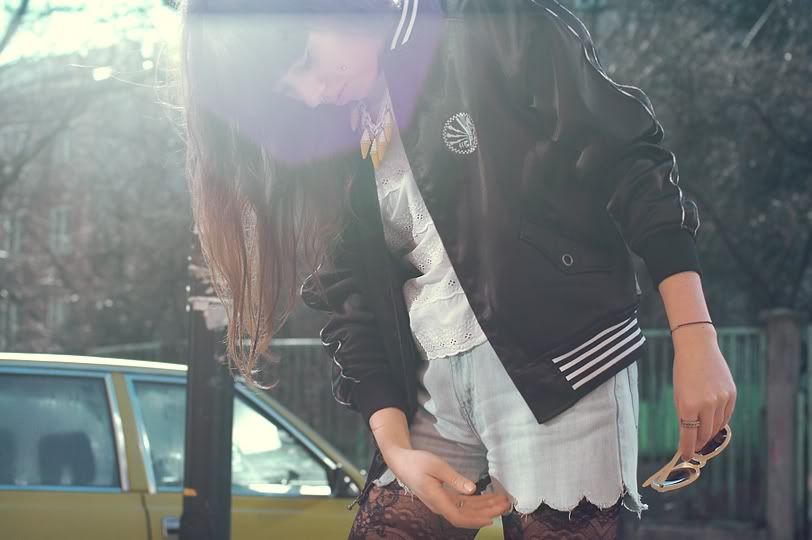 pics by anna r.
varsity jacket - hellz bellz
blouse - second hand
shorts - second hand + diy
necklace - topshop
sunglasses - glitter