temperatura sprzyja zamarzaniu wszystkich komórek ciała. jest po prostu paskudnie. proszę o wiosnę.
i nie wiem o co chodzi z pojawieniem się czerwonego i niebieskiego ponownie.
temperature outside turns every cell of my body into ice. it's just shitty. spring please.
i don't know why red and blue again.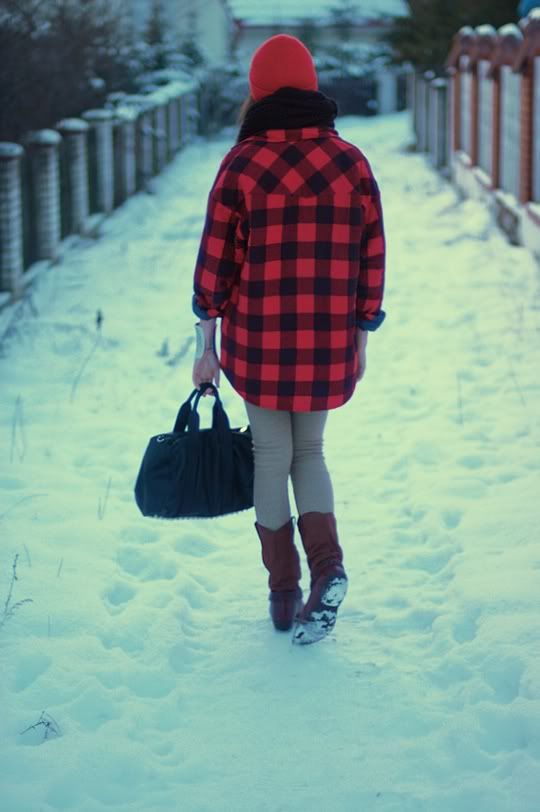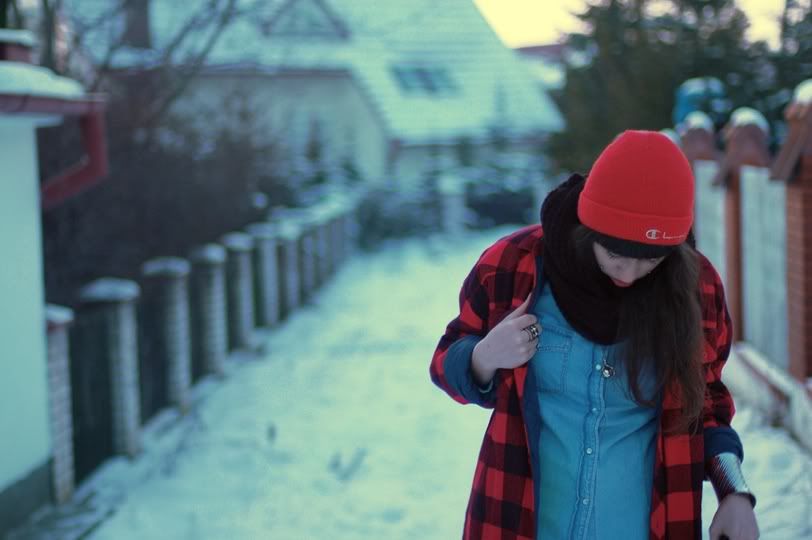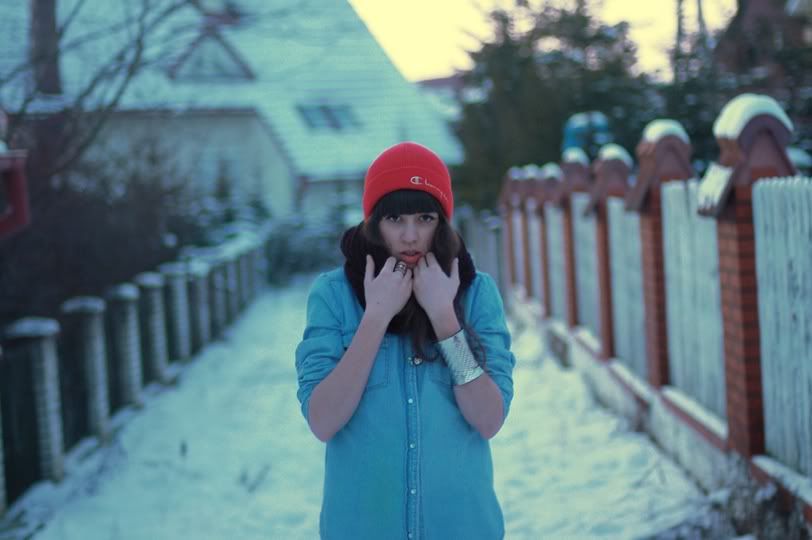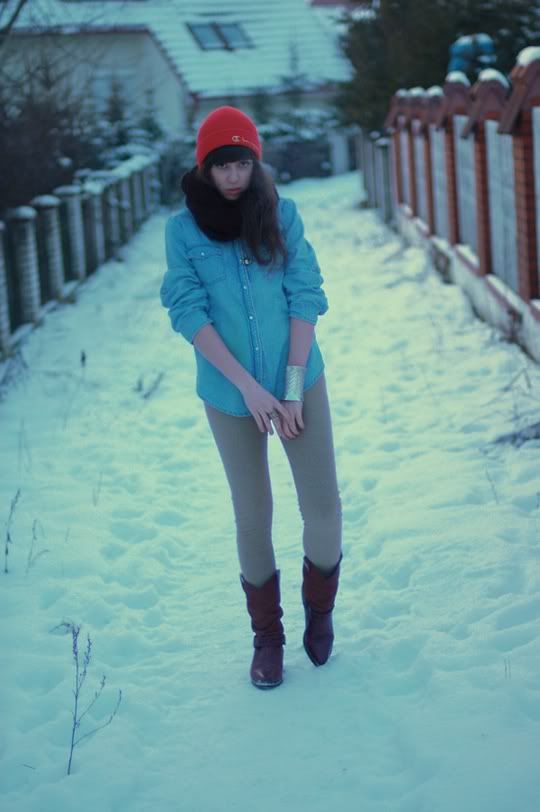 pics by robert.
jacket - borrowed
shirt - second hand
gold leggings - promod
boots - second hand
beanie - champion (second hand)
scarf - found somewhere