Dzień jak codzień. Niewiele zmienia się w przeciągu 48h. Szał wyprzedaży mnie nie porywa i nie porwie, bo nie kręcą mnie wyścigi i bitwy w sklepach. Trochę rozsądku. Jedyną rzeczą, którą nabyłam jest piękna spódnica z asos. Ale to w swoim czasie.
Moja ukochana koszulka kupiona, na którymś fluff feście za grosze (rise and fall = <3/polecam nową ep-kę!), przerobiona przez kogoś z męskiej M. Szorty kupione też mega okazyjnie, bo na jednej z garażówek pare miesięcy temu, kiedy to w h&m kosztowały jeszcze całkiem sporo.
Lubię taką "zimę".
Just a typical day. Not much has changed during 48hrs. I don't get sale craziness and I won't, because I'm not into races and fights in the stores. A little sense, people! But there's one thing, which I bought - beauuuutiful skirt from asos. Later about it.
My favourite tee bought at fluff fest few years ago (rise and fall is love/listen to the new ep!). Shorts, which I bought at one of the garage sales, few months ago, while they were pretty expensive in the h&m.
I like this kind of "winter".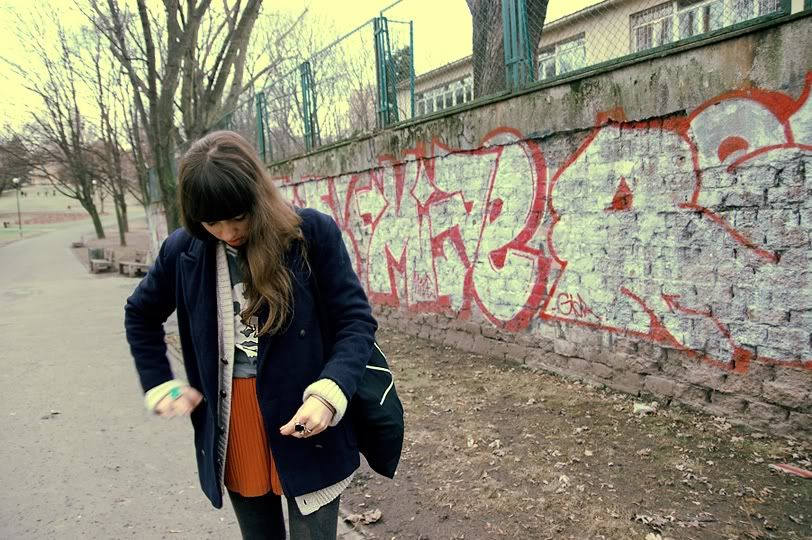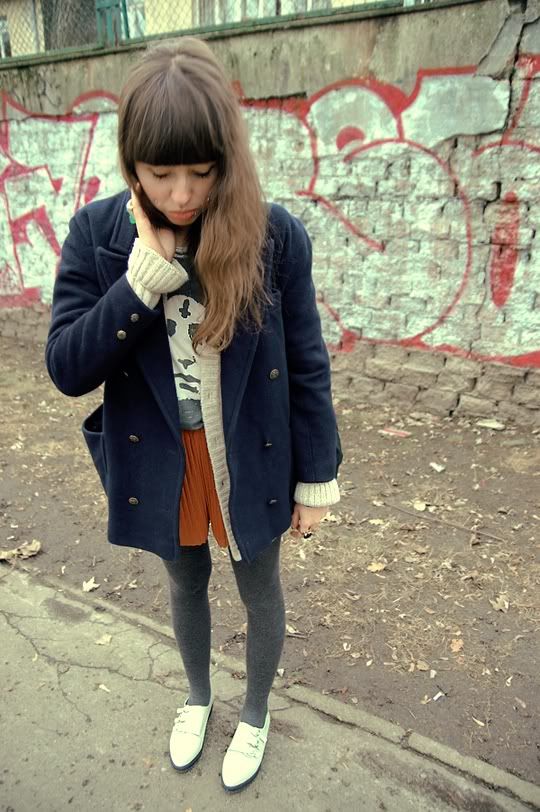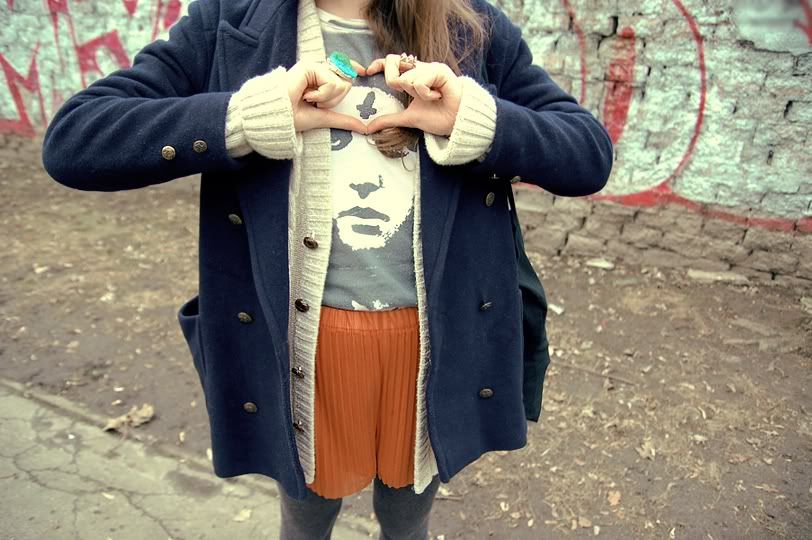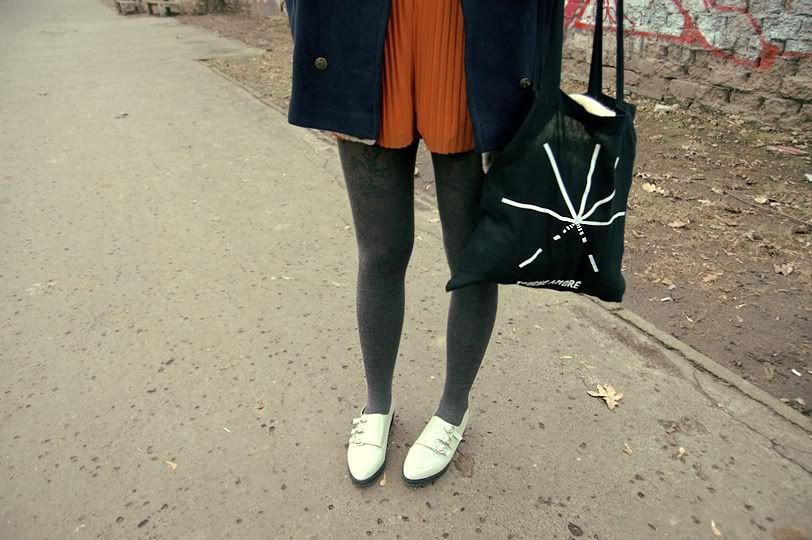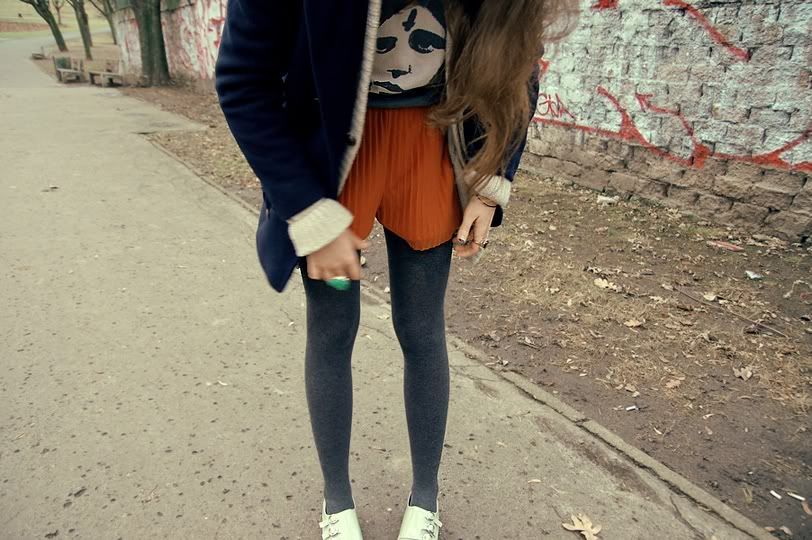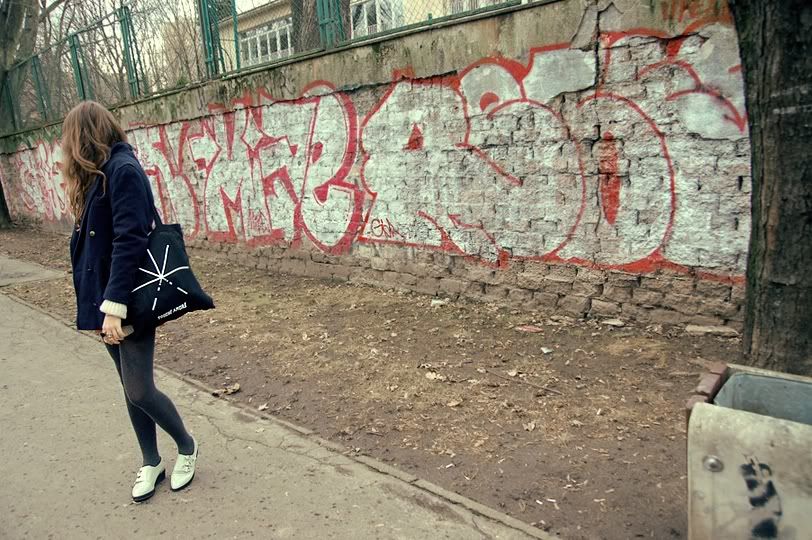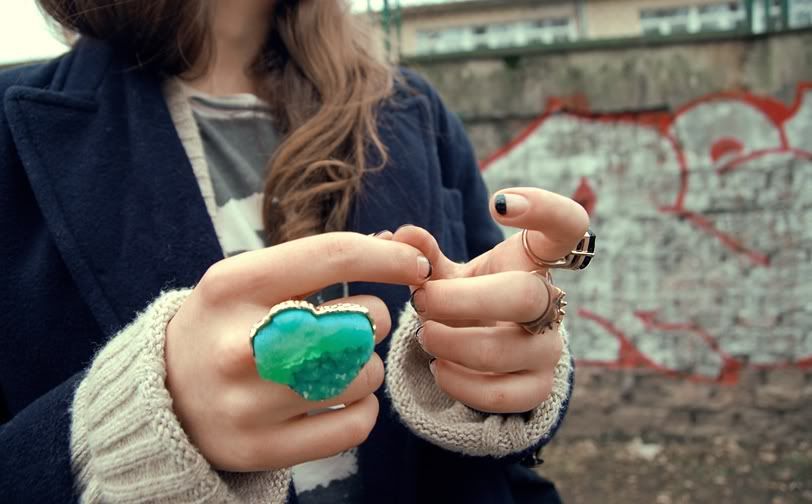 pics by pauli <3

coat - second hand
sweater - second hand
t-shirt - merch second hand
shorts - h&m (at one of the garage sales)
creepers - gift from my bf
bag - touche amore