na temat wyglądu dzisiejszego dnia chyba nie muszę się rozpisywać, ponieważ wszyscy mądrze zauważyli i nie zapomnieli napisać na facebook'u, że mamy burzę i ogólny syf za oknem. na szczęście temperatura na plus.
miłość do prostoty i kolorowych dodatków. płaszcz z hellz bellz (<3), który mam w swojej szafie od paru lat i ciągle go uwielbiam. szkoda tylko, że zakładanie wymaga trochę gimnastyki.
a, i niech ktoś mi kupi wegańskie lity, proszę. dzięki.
i don't have to write essays about today's weather, because everybody noticed it and post it on facebook about storm and shit behind the window.
love for the simplicity and colourful accessories. hellz bellz (<3) coat, which i own for a few years and still love it.
oh, and somebody please buy me vegan litas. thanks.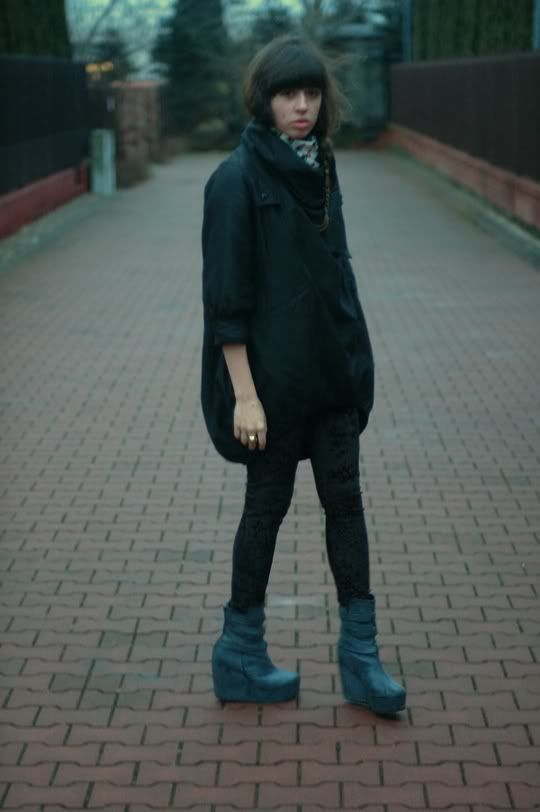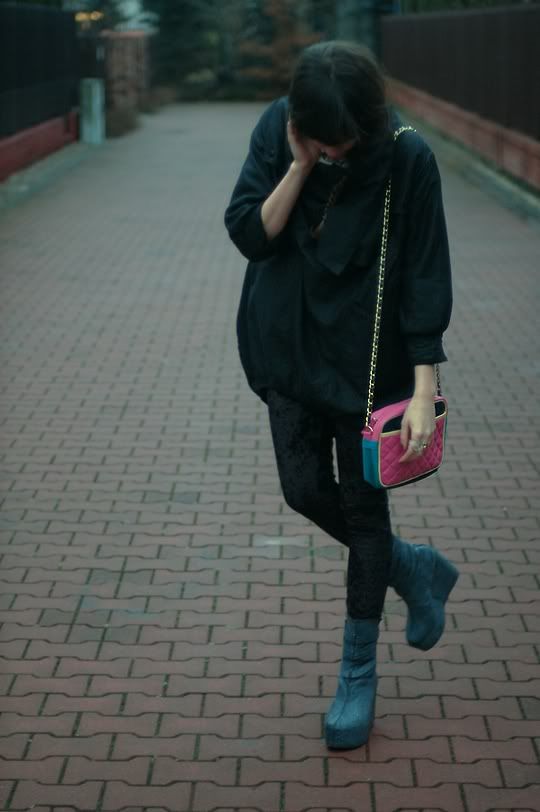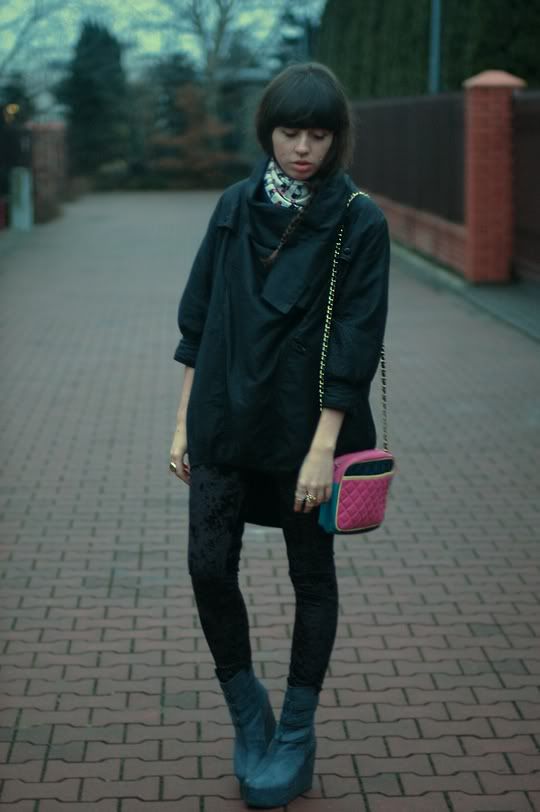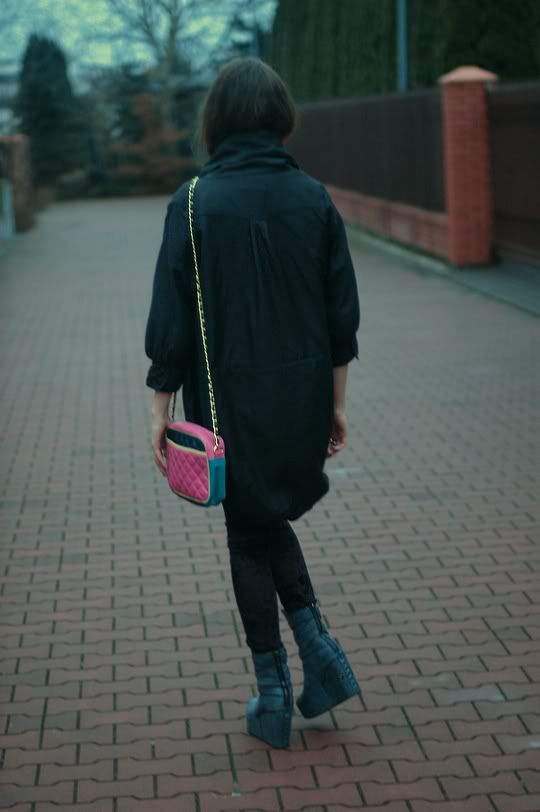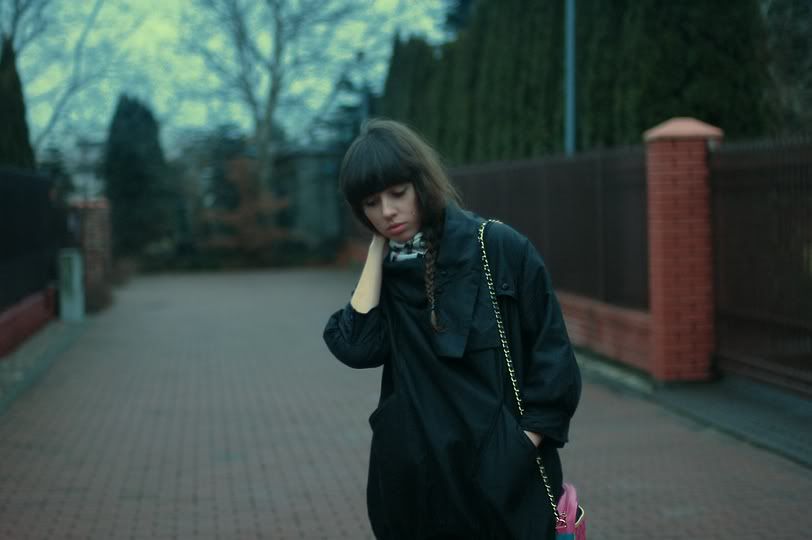 coat - hellz bellz
bag - asos
wedges (againandagain) - h&m dragon tattoo collection