Ten tydzień był dla mnie nierówną walką z internetem/komputerem o wstawienie notki, ale oto jest.
Jesień powróciła do stanu "złotej" i mogę się znowu cieszyć znośną temperaturą i obecnością słońca, a co za tym idzie - lżejszym ubraniem.
Na zdjęciach mam na sobie moją ulubioną kurtkę produkcji Mishki NYC, którą kupiłam sporo czasu temu i która świetnie sprawdza się nawet srogą jesienią, choć nie wygląda. Ze względu na "wyższą" temperaturę mogłam też wskoczyć w koturny z odkrytymi noskami, które są jednymi w moich ulubionych i są wzorowane na tych, które Ashish stworzył dla Toshopu. Świetnie wyglądają i są mega wygodne. Poza tym służą mi dzielnie już sporo czasu.
W końcu mogę się też pochwalić pierwszym kołnierzykiem, który może nie jest idealny, ale z kolejnymi będzie coraz lepiej.
This week was unfair fight between
my computer/internet and me posting this. But here it is.
Fall is warmer again, so I can enjoy sunny days and higher temperature, which allows me to wear lighter clothes.
I'm wearing my fav jacket by Mishka NYC, which I bought long time ago and which is perfect even during cold fall days and it doesn't look like. I'm wearing wedges, which are based on the ones Ashish designed for Topshop. They look great and are damn comfortable.
I proudly present my first diy collar, which may not be perfect, but... practice, practice, practice!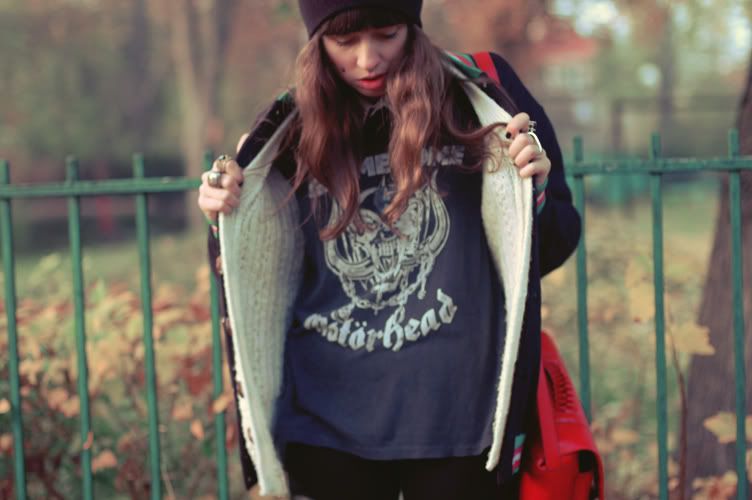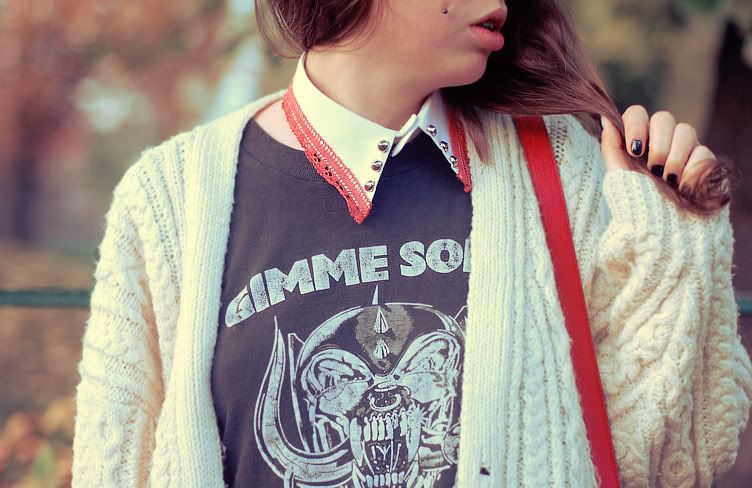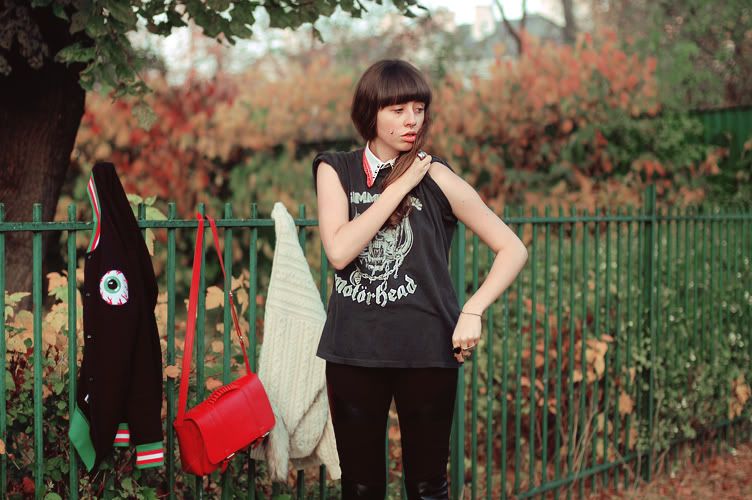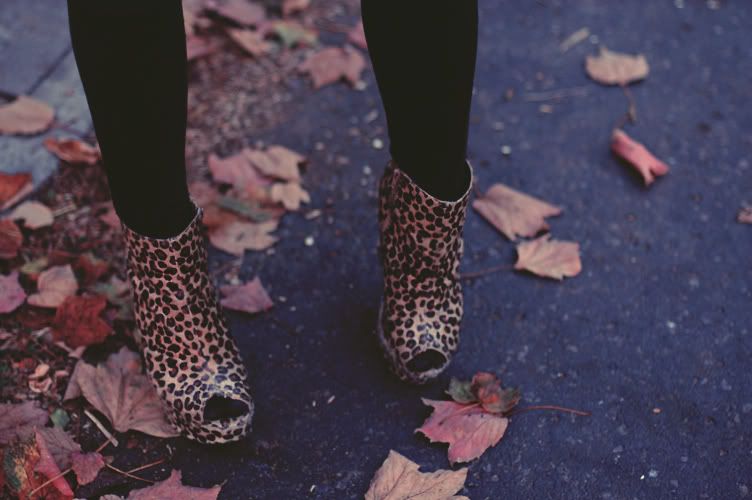 baseball jacket - Mishka NYC
cardigan - second hand
t-shirt - second hand
leggings - second hand (h&m)
bag - h&m
collar - d.i.y.